The Entreq Konstantin 09 Cables
The Entreq Konstantin 09 Cables
Delivering Music Naturally
August 2009
The Web that binds us
It never ceases to amaze me how much the internet has made our world smaller. Through networks such as Twitter, Facebook, and LinkedIn, I have connected with professional colleagues, high-school sweethearts, and probably every former boss I've ever had.
But it has also brought me deeper into the world of high-end audio. These days, I probably have more interaction with audiophiles, designers, and manufacturers of high-end components who are based outside of the U.S. than at any time during the twenty-plus years that I've been involved in this hobby. Usually, these connections come from my browsing websites for reports on shows like the Festival Son & Image in Montreal and the High-End show in Munich. I'm always looking for an exciting new company with a unique product to bring to the audiophile marketplace.
But in February of this year, I received an email from someone named Lennarth, and the email's subject simply read, "HI FI." The email consisted of nothing more than a hyperlink that said www.Entreq.com. Now usually when I receive such emails, the results are me having to take my PC to the Best Buy "Geek Squad" to have a bunch of viruses removed from my hard drive. Instead, this link took me to the website of a Swedish cable company that actually was called Entreq. Initially, I looked at the Entreq website and decided, "Great, just what the world needs, another cable company." But a few weeks later, I received another email from Lennarth, but this time, the subject line read, "Natural Materials in New Swedish High-End Cables." Again, the message only consisted of a link to the Entreq website, but this time, I wanted to know more about the "natural materials" that these cables were using.
Per-Olof Friberg
I've come to know a few cable designers over the years, and they usually get into the business because they feel as though they can bring something different to the audiophile marketplace. For some, it's cryogenic cable treatment, for others, it's using a different wire twisting geometry, and for others it's things like combining pure silver and 99.999999% oxygen-free, continuous-cast copper. Per-Olof Friberg, the man behind the Entreq cables, took a somewhat different path. "I'm a farmer," Friberg told me through an email. "I was born on a farm and have always worked on one." Friberg's interest in music and electronics began when he was a boy. He bought his first stereo in April of 1973. "I'll never forget it," said Friberg. "It was a Philips cassette deck with 5w amp and speakers rated at 15w. I worked for over a year and saved my money to buy it and thought I was the luckiest boy in the world."
Over the years, many other electronics have visited Friberg's home and his interest in improving the quality of his system's sound grew. He began manufacturing system tweeks called "Vibbeaters" and "Apparatus Feet," which I will go more into later, but eventually, he rather hesitantly got into designing cables. "I swore I would never work on cables because so many already exist," said Friberg. "I thought only a fool could try to reach the market with another cable. But I had some ideas that I couldn't get out of my mind. It wasn't that I thought everyone else built them wrong, I felt they missed some important things." So Friberg began testing some of his ideas and well, here we are.
Friberg's ideas had mostly to do with the use of natural materials. On his speaker cables and interconnects, he uses copper wire and proprietary connectors made of 18K gold and fine silver. All Entreq cables are wrapped in a natural-colored cotton fabric. This desire to use natural materials with excellent mechanical properties led to another interesting design choice. "We use beechwood that has been stored for more than 45 years," says Friberg. "We discovered that not even the Teflon that we initially used was free of creep currents and static electricity, so the choice fell on wood." The beechwood was originally used to build Friberg's parent's house and later was stored and eventually used as the housing for the Entreq cable connectors.
Entreq makes five lines of cables ranging from the entry-level Basic to the cost-no-object Supreme. In the Supreme, Friberg removed the plastic parts typically used in ordinary cable connectors and replaced them with flax. That's right, flax. "Flax is a natural material with amazing properties," says Friberg. The Discover 09, Konstantin 09, and Challenger 09 round out the Entreq designs. This is a review of the Konstantin 09 cables.
Getting Down to Listening
My listening room is 23' wide by 20' deep with 8' high ceilings and a concrete floor covered with a Berber carpet. My equipment sits in a massive audio/video cabinet (104" wide, 30" deep, and 78" high), with the exception of my BAT VK1000 mono amps, which sit on Osiris amp stands. My Escalante Design Fremont loudspeakers flank the cabinet, 10' apart and 4' out from the wall. My seated position is about 10' from the front baffle of the speakers, which are toed in about 5 degrees.
I began my listening by re-establishing the characteristics of my reference Stealth Audio Petite Dream speaker cables and GS 50-50 interconnects, Argento Serenity, and Virtual Dynamics Nite II power cords. I listened to a wide variety of music and re-visited the notes I had made about what those cables were doing in my system. This provided me with an opportunity to appreciate once again just how good these cables are and know how good the Entreq cables would have to be to supplant them.
Once I had gotten the measure of my reference system, it was time to take all of the cables out and install the Entreqs. Now, before I played the first tune, I knew that the result would be a mixed bag; after all, the cables were made to order and had not been fully broken in. The First disc I listened to was Clifford Jordan's Live at Ethel's [Mapleshade 56292]. Track 1, Summer Serenade, sounded a bit soft at the upper-frequency extremes, but boy, talk about a soundstage! It was wide and, deep and well-defined. Side-to-side spacing was very good. The same could be heard from track 2, Round Midnight. Kevin O'Connell's piano playing sounded nicely detailed, and you could get a great sense of the venue.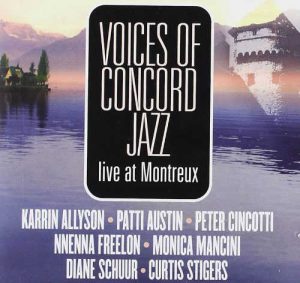 The next disc I played was "Voices of Concord Jazz: Live at Montreux" [Concord CCD22246-2], a two-disc set of wonderful live jazz vocal recordings. Disc one, track 7 is A Day in the Life of a Fool, by Monica Mancini. Mancini's voice is simply mellifluous, and the Entreq cables render it with a surprising amount of detail despite not being fully broken in.
Getting Down to Earth
I spent the next week or so just playing music, mostly from my Magnum Dynalab DT-5 tuner, in order to make sure that the cables were sufficiently broken in and ready for more intense scrutiny. I had a few listening sessions with some friends but it was during my own private late-night listening sessions that I was able to form some solid opinions.
The first and most important thing I can say about these Entreq Konstantin 09 cables is that they allowed my system to perform as quietly as I have ever experienced. A big reason for this is another of Per-Olof Friberg's thoughtful design touches. Friberg understands the negative effects that can be caused by electrical anomalies such things as static and magnetic fields on an improperly grounded system. So, he developed an External Earth Drain System (EEDS), which allows you to connect your system to a good Earth point away from your system. The EEDS is comprised of short copper wires that connect positive (+) and negative (-) speaker cables and a long wire that connects to an external ground location. In my case, that ground was a metal heating duct. I can't comment on the science that goes into this design, but I can tell you that its effect on my system was phenomenal. I've always come to accept that there would be some level of audible noise from my system because I was using a tube preamp or because my amps sit close to a carpeted floor. But the Entreq cables have allowed me to experience the joys of a quiet, properly grounded system.
Now that my system was completely wired with (broken in) Entreq Konstantin 09 cables and the system was properly grounded, I was ready to get into some serious listening. I have always been a huge fan of 70's funk music, which means the Godfather of Soul, James Brown. Now, while James was penning some of the greatest lyrics of that era, he was also responsible for putting together one of the best R&B bands ever, the JBs. The JBs were a virtual all-star band of some of the best black musicians of that generation. The JBs featured the likes of William "Bootsy" Collins, Fred Wesley, and, of course, the legendary Maceo Parker. One of the JBs' seminal tunes was JBs Monaurail. This was the first tune I listened to from the disc "James Brown's Funky People" [Polydor]. The horn section led by Wesley and Parker is stellar. They produce a … well, funky drive on this tune that simply can't be described. These days, this type of sound can only be reproduced on a computerized loop. The Entreq cables rendered this tune so naturally that I was completely taken aback by how wonderful this horn section was. Another track from this disc was "Same Beat," which actually is a repetition of the same bluesy beat but infused with the wild wailings of Wesley on trombone. Man, this is fun music to hear when reproduced through a system wired with such detailed and highly resolved cables.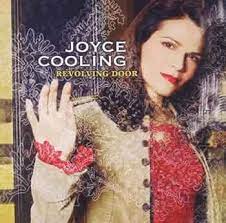 I wanted to focus on the different aspects of the Entreq cables, so I began by listening to some female vocals. Joyce Cooling's CD, "Revolving Door" [Narada] was just what the doctor ordered. Track 5, I'll Always Love You, not only features Cooling's wonderful vocals but also her splendid guitar playing. The background of this recording is winter cold quiet, allowing the performance to be upfront and pristinely defined. Upper-frequency performance through the Entreq cables provides an exceptional level of detail and musicality. More proof of this came from guitarist Al DiMeola on Kiss My Axe [Tomato RD 79751]. The title track is not only a showcase for DiMeola's lightning-quick guitar playing but also features a tremendous amount of slam and deep bass. My room, concrete floors, and all shook noticeably on this tune. The Entreq cables did an excellent job of defining the space within the properly sized soundstage that the musicians occupied.
Finally, I went back to the Clifford Jordan disc because I wanted to hear one of the live recordings that I heard before the cables had been broken in. Listening to the opening track, "Summer Serenade," again, I returned to my initial notes to see if things had changed. Boy, had they. The softness I previously heard was now gone, and the music in those upper-frequency extremes was fully realized. The sound wasn't bright, mind you, but I didn't feel as though there was any information missing either. Soundstage height and depth seemed more expansive than before, and the overall character of the music remained natural and very satisfying.
Excellent Accessories
Before I conclude this review, I also need to mention the impact of the Entreq accessories that I mentioned earlier, the Vibbeaters and AC Wraps. The Vibbeaters are leather bags filled with a combination of copper-based sand and metal that helps minimize magnetic fields and absorbs vibrations. They are meant to be placed on speakers or electronic components, not unlike other devices such as VPI Bricks and Shakti Stones. I primarily used them over the transformers on the amps of my main system. Still, they also did wonders for a pair of Master Source Model 20M stand-mounted mini-monitors that I am currently using in my other system.
The AC Wraps are sort of a dual-function tweak. They are 6" x 6" leather pads filled with the same compound as the Vibbeaters that can be used to shield any cables that are lying on a floor from vibration and magnetic fields. But they can also be used to wrap around AC cords where they are connected to the components. Overall, I found these tweaks to be a solid enhancement to my system, as combining them with the benefits of a properly grounded system led to an overall reduction in background noise and noticeably quieter operation. The result is more music in a realistic space.
Per-Olof Friberg is to be commended for producing such marvelously executed products and using natural materials in the process. I also can't thank Lennarth (whoever he or she or it may be) enough for finding me on the web and introducing me to these wonderful products. There are many wonderful cable products in the marketplace these days, many of which have graced my system. As I mentioned earlier, if the Entreq cables were going to supplant my current reference and impact the crowded audiophile cable market, they would have to be very special products. Special is exactly what the Entreq Konstantin cables are. Highly recommended and a sure-fire bet for this publication's highest honor, the "Most Wanted Component" Award.
Stereo Times Masthead
Publisher/Founder
Clement Perry
Editor
Dave Thomas
Senior Editors
Frank Alles, Mike Girardi, Key Kim, Russell Lichter, Terry London, Moreno Mitchell, Paul Szabady, Bill Wells, Mike Wright, Stephen Yan, and Rob Dockery
Current Contributors
David Abramson, Tim Barrall, Dave Allison, Ron Cook, Lewis Dardick, Dan Secula, Don Shaulis, Greg Simmons, Eric Teh, Greg Voth, Richard Willie, Ed Van Winkle, and Rob Dockery
Music Reviewers:
Carlos Sanchez, John Jonczyk, John Sprung and Russell Lichter
Site Management  Clement Perry
Ad Designer: Martin Perry