The Stereo Times Staff Recording Recommendations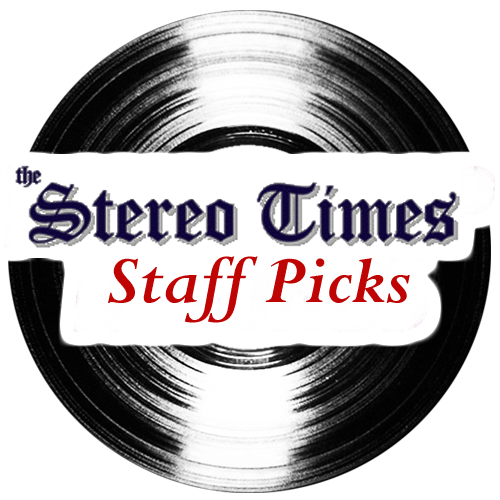 Summer 2011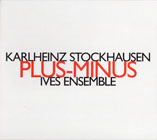 Karlheinz Stockhausen (1928-2007), Plus – Minus, [hat(now)ART 178, Hat Hut Records]. Recommended especially to those with a taste for originality of the avant-garde persuasion. Several important works by this enormously talented, hugely eccentric composer are performed and recorded to perfection. However, as a warning, this is certainly not for those listeners who become ill at ease beyond conventionality's pale. -Mike Silverton




Telebossa, Telebossa, [Staubgold Digital 11]. My wife rates this a 10 out of 10, and she's no pushover. I call it a remarkably successful collaboration between Brazilian bossa nova and a luscious array of unexpected support systems, predominant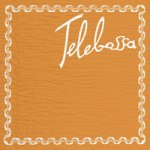 among them easygoing minimalist pulse patterns. What emits from one's speakers is very
much a studio
laminate. Many of the effects are remarkably apt. Chico Mello (guitar and vocals) provides the Brazilian core. Nicholas Bussmann's (cello, electronics, etc.) sharply contrasting yet companionable backgrounds rarely go astray. I'll be playing this often, for myself of course, but also for company. Telebossa likewise serves as a dandy system demo disc.
Also features Hanno Leichtmann, percussion and Werner Dafeldecker, double bass. Distributed in the US by Forced Exposure (www.forcedexposure.com). - Mike Silverton

Terri England, Tones Of The Tropics, [Terri England]. This CD showcases Terri's fondness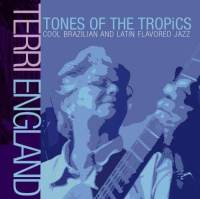 for Brazilian jazz and Latin rhythms, and is music you won't soon forget. Tones Of The Tropics features ten unique
instrumental tunes, that are very inspirational and whose clarity of tone is well exhibited. It is well
written and executed, and showcases a unique sound and a jazzy beat that mellows nicely into a cool classy rhythm.

England played guitar and keyboards in various bands whose styles ranged from pop, rock and jazz, to country and retro 50's. She was influenced by many Brazilian and Latin artists, including vocalist Flora Purim and Tania Maria. If you enjoy Brazilian Jazz as I do, Tones Of The Tropics is the CD to put you into that cool tropical mood. Thumbs up for her unique musical style. – Debra Goidel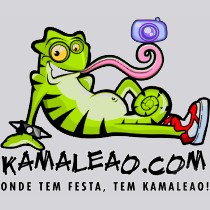 Kamaleao, Kamaleao, [ Download]. This band mixes jazz, bossa nova, and many Latin styles. Beautiful melodic lines and a relaxing rhythm makes this CD a must-add addition to your Brazilian collection.
The saxophone and piano playing on track 2 will take you to that
smooth grooving place, so soak it up and enjoy. This CD is a new favorite of mine - once you listen to it you will know why. This is not an all instrumental CD, it also has some smooth Portuguese vocals. This CD will set the right mood for an evening with that special someone or just for a great time with friends.

One of the tracks, "Stolen Moments", showcases the vast talent of the band. Each performer gets a wonderful solo for us to hear and to savor their syncopation and sensational technical showmanship. You'll feel that Brazilian vibe throughout this CD. It offers a window into the history and traditions of Brazilian Jazz, mixing jazz with bossa nova, a sensible embodiment of these Latin styles all in one. If this is your first voyage to Brazilian Jazz, you will want to stay. I will be looking out for more from Kamaleao and I highly recommend it to anyone who needs an uplift or a stress reliever. – Debra Goidel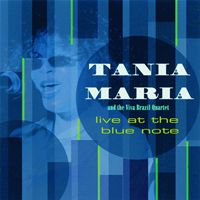 Tania Maria, Tania Maria & Viva Brazil Quartet: Live at the Blue Note, [Concord Picante]. Tania Maria is a Brazilian artist, singer, composer, bandleader and piano player who sings mostly in Portuguese or English. Her Brazilian-style music is mostly vocals but includes samba, bossa nova, Afro-Latin, Pop and Jazz fusion. This recording is of her appearance at the Blue Note in Manhattan in 2002. Her band, the Viva Brazil Quartet, with their arrangements of sexy Brazilian sounds infused with Jazz, was sensational. If Tania Maria Live at the Blue Note is the first Tania Maria album you hear, I guarantee that less than eight bars into it you'll be wondering what took you so long. You will also discover that she is a unique, wonderfully alive, mega-talent who cannot really be put in any single jazz category.

So break out your shoes and bring on your best Latin dance moves when you listen to this CD. You will need them because you will not be able to keep yourself from dancing along with Tania Maria's high energy and ethnic flavor, which will have you on your feet. – Debra Goidel

Regina Belle, Love Forever Shines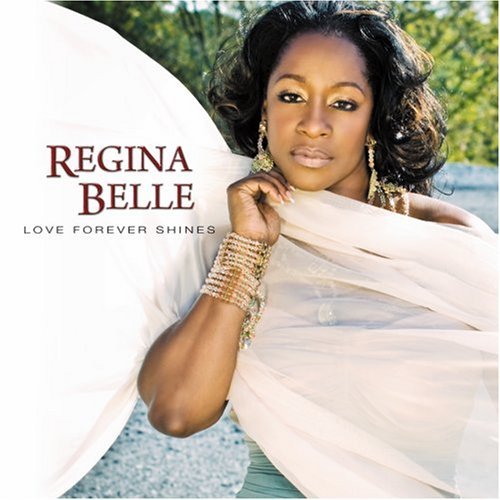 [Pendulum Records]. I was driving on a nice sunny day and I heard a very special gospel tune that stirred every inner part of my soul. The woman's voice was silky smooth but powerful, carrying jazzy yet inviting tones, delivering an unforgettable message when called upon. I waited for the name of the artist and song title. I recognized the voice but could not quite place who the artist was. However once announced that it was Regina Belle, it all fit perfectly. The title cut, "Love Forever Shines", along with "I'll Never Leave You Alone" (check out keyboardist Greg Piper on this particular cut), and in fact the entire CD, has to be one of the most inspirational Gospel CD's recorded in the modern era. Once Regina's voice takes hold of you it will captivate your very soul throughout the entire recording. Whether you are a gospel enthusiast or not, and if you're alive, I guarantee Regina Belle's excellent voice tones, along with her backup singers will move and touch you; I'm telling you this excellently recorded CD has it all. - Moreno Mitchell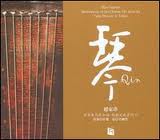 Zhao Jiazhen, Masterpieces of the Chinese Qin from the Tang Dynasty to Today [Rhymoi Music RMCD 1026]. Available at estore.nuforce.com and www.rhymoi.com. In terms of its soulful, otherworldly voice, the zither-like qin somewhat resembles the European lute. Zhao Jiazhen, perhaps the world's foremost performer, plays an assortment of largely antique qins, the earliest of which dates from the seventh century. Du Cong accompanies in several of these numbers on three kinds of Chinese flute. The disc's fourteen tracks center on traditional tunes, one of which is as old as the Tang Dynasty instrument on loan for these sessions from a Chinese museum. Gorgeously recorded with extensive notes in Chinese and English. – Mike Silverton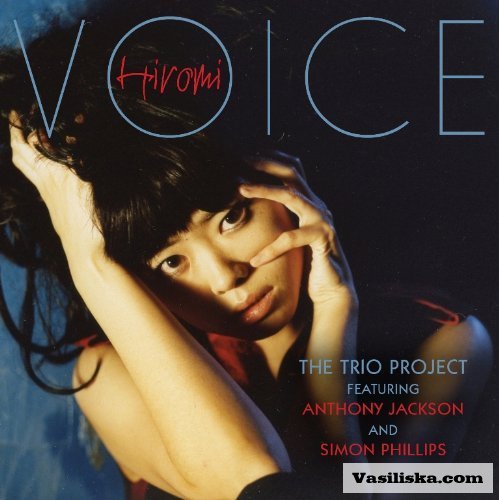 Hiromi, Voice

[Telarc 32819-02]. Voice is the interesting title of the new release from Japanese jazz artist Hiromi. The title is interesting because the music doesn't actually contain any vocals, it's all instrumental. But in a way that you'll have to experience for yourself, this recording truly does sing. There's all of the dynamics and realism that Telarc is known for but what really blew me away about this disc is how such a tiny little Japanese girl (she looks like she's 16) has such an adept touch at not just jazz but of R& B and even a hint at gospel too. Though all tracks are excellent, tracks four, "Temptation" and nine, a gospel tinted cover of "Beethoven's Piano Sonata No.8, Pathetique" are the most memorable. – Dave Thomas
Spring 2011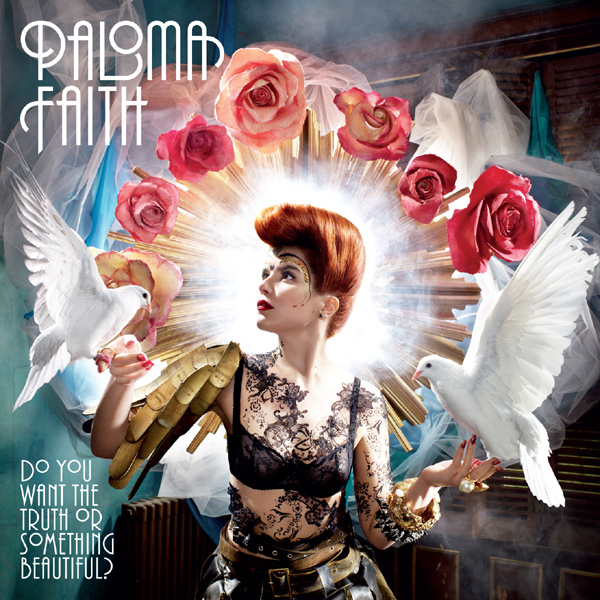 Paloma Faith, Do You Want the Truth or Something Beautiful [Sony/Epic 88697543552]. Lately I've been listening to some intriguing female artists. One such artist is Paloma Faith, who crosses the lines of several musical genres including soul, pop, and jazz. This gorgeous British singer/actress first caught my attention with her YouTube video "Upside Down." The 26-year-old redhead is just too sexy for words. She even scored a role in the recent film The Imaginarium of Doctor Parnassus, playing Sally, the Devil's girlfriend, holding her own with some really big name actors: the late Heath Ledger, Johnny Depp, Colin Farrell, Jude Law, and Christopher Plummer. And the Devil was played by none other than the strange and very talented Tom Waits, but I digress. – Frank Alles

Devil Doll, Queen of Pain [Lucky Bluebird LB73333-2].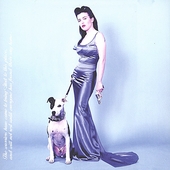 Another artist that caught my attention is Colleen Duffy and her band Devil Doll. Duffy is not a new artist but she is new to me. Again crossing several musical genres (usually jazz, rock, country, and soul) Colleen provides some very sultry and seductive lyrical entertainment. Judging from her online pics and the pics in her Queen of Pain CD art, she is one hot lady. This CD has 18 tracks and the majority of them are keepers. That said, the last song, "If I Died In Your Arms," goes way into the red between 6:30 and 6:50 into the cut. I thought my speakers were going to burp up their midranges, so if you find yourself there, rouse yourself from your trance and turn down the volume a few clicks. BTW, the band Devil Doll is quite tight and has an excellent bass player. – Frank Alles

Chris McGovern, Head and Heart [Bandcamp.com].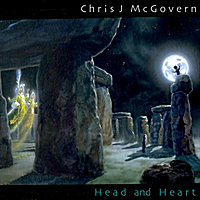 Finally, I've been listening to new artist Chris McGovern. Chris resides in AZ, as do I, and I happened upon his album Head and Heart at bandcamp.com. McGovern's music lies mostly in the new age/avant-garde vein and his style seems a cross between Vangelis and Andreas Vollenweider with a dash of Devo thrown into the mix. In particular I enjoyed his songs, "Successful Outcry," and "White Sands." McGovern does a great job of layering his instruments via computer and you'll find some deep speaker-challenging bass lurking about here and there.

This is a terrific album to enjoy and relax to, while simply pondering the infinite. You can sample tracks from Head and Heart at: http://chrismcgovern.bandcamp.com. It can be downloaded in many formats from FLAC to MP3 (I chose the FLAC). Hard copy CD's will be available shortly. Chris also has a website detailing more information about himself, his music, and his thoughts at: http://chris.mcgovernart.net - Frank Alles.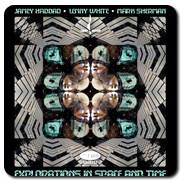 Jamey Haddad, Mark Sherman, and Lenny White, Explorations In Space and Time [Chesky]. Lenny White, the drummer whose own band, "Twentynine," was one of the hottest funk bands during the early 80's, joins Jamey Haddad, one of the most sought-after world percussionists, and classically trained percussionist Mark Sherman for one of the most unique drum and percussion sessions ever recorded. Explorations in Space and Time is a must have for folks who truly want to hear what their systems can do. Each song is recorded using both "soundfield" and "binaural" recording techniques to really fascinating affect. The music itself is good enough to get into, but the two recording techniques makes it a lot more fun. – Dave Thomas.

Esperanza Spaulding,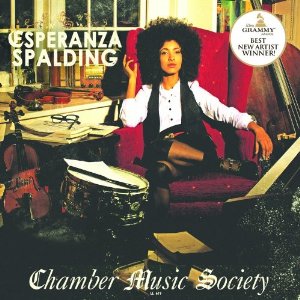 Chamber Music Society [Heads Up International]. I, like the rest of the world was completely surprised when this petite and sweet-faced young lady was named this year's Grammy winner for "Best New Artist" over the much hyped Justin Bieber. So I ran out and bought her new CD, Chamber Music Society, and to be honest, I haven't been this excited by a new artist since I first heard Andreas Vollenweider some twenty years ago. Spaulding is a jazz musician who not only plays an upright bass that is much bigger than she is but she combines her deft playing with a seductive voice that is part Basia and part Billie Holiday. She looks like a younger Sade but has a spirit that dedicated to the pure art form that is jazz. Her music is so personal that it should only be heard in a dark, quiet room. Absolutely recommended. – Dave Thomas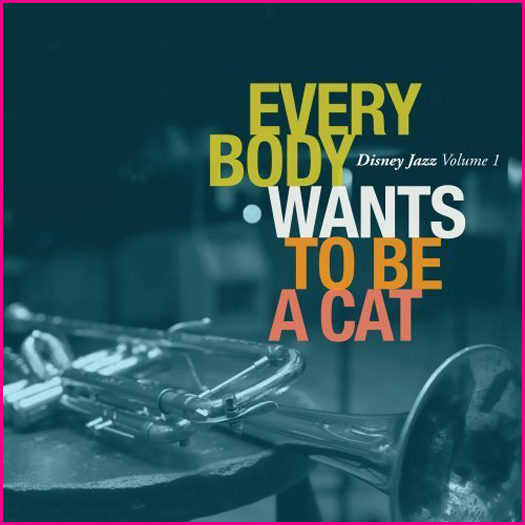 Various Artists, Disney Jazz Volume 1: Everybody Wants to Be a Cat [Walt Disney Records]. Disney, a household name for millions of families for decades, is presenting some of their most famous tunes... with a unique twist. Disney Jazz Volume 1: Everybody Wants to Be a Cat, is a compilation of great and memorable songs interpreted by an all-star list of jazz performers including: Dave Brubeck, Joshua Redman, Roy Hargrove and recent Grammy winner, Esparanza Spaulding.

I loved this CD for a few reasons. First, the way these jazz greats put their spin on such familiar tunes as: "Chim Chim Cher-Ee," "You've Got A Friend In Me," and "It's A Small World," makes this a disc with lots of wonderful surprises. Second, I got a kick out of sitting back and listening to the music I remember as a child, and singing along or just tapping my feet. The music is recorded so well that it really draws you in. And third, the music, that wonderful, wonderful, fresh Disney music. Disney Jazz Volume 1: "Everybody Wants to Be a Cat will be a great addition to your music collection. To all that took part in the creation of this CD, I have to say bravo! And to all who are reading this, I say buy it, and find your favorite tune! - Debra Goidel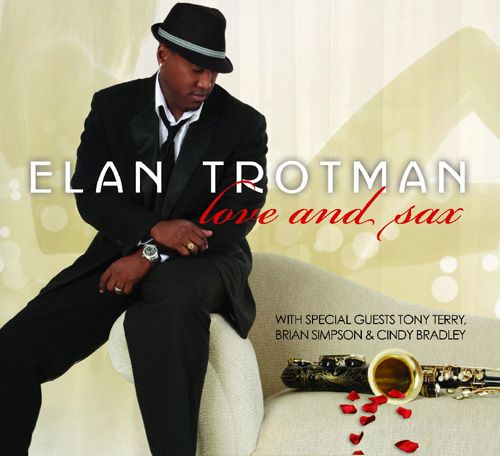 Elan Trotman, Love and Sax [E.T. Muzik Productions]. I was privileged to have received this CD before it hit mainstream radio, and I've heard and enjoyed each and every song. Although he may not be a household name yet, Elan Trotman's new project, "Love and Sax," will give you a taste of what he is all about. "Love And Sax," Trotman's second contemporary jazz album, was released on March 8, 2011.

Though still a young artist, Trotman exhibits a maturity way beyond his age. The first song, which is also the title song, is an expressive and passionate melody that sets the tone for the rest of the cuts on this disc. This is a collection of songs that shows off his penchant for composing smooth and melodic music and would make a perfect soundtrack for a sensual and romantic evening.

Elan Trotman is a young saxophonist who I believe will soon be making a major name for himself. This album is definitely worthy of your attention. – Debra Goidel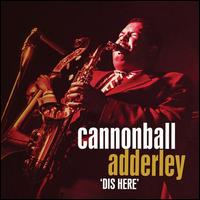 Cannonball Adderly, Dis Here [Proper Records]. You get the feeling that Cannonball Adderley, with his unmistakable alto sax technique, has been telling a story through his music throughout his career. He displays a real hold on ballads, blues and dynamic bebop tunes and has played with greats such as Miles Davis, John Coltrane and Bill Evans, to name a few. What Cannonball's music does is give you an experience, a journey through time by way of his music. Listen to his saxophone telling you his story through this 4 disc set which covers his career from the years 1955 thru 1959. You'll spend hours smiling and thinking to yourself what a great and pure talent he was. "Dis Here" was released on February 21, 2011. It will be worth your while to look it up and I hope you get the experience that I did. – Debra Goibel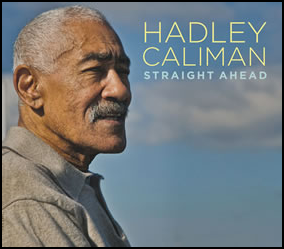 Hadley Caliman, Straight Ahead, [Origin]. Although clocking in at just slightly under 40 minutes, this is a solid set of varied tunes, mainly up tempo with a couple of ballads, by tenor saxophone veteran Hadley Caliman. Arrangements feature a nice hook on each tune with excellent solos by Thomas Marriott on trumpet and Eric Verlinde on piano. Caliman is in the pocket throughout the entire CD and although these names may not be highly recognizable by many, it's the music that counts and this is fun listening. Definitely keeps your feet and toes tappin! – Bill Wells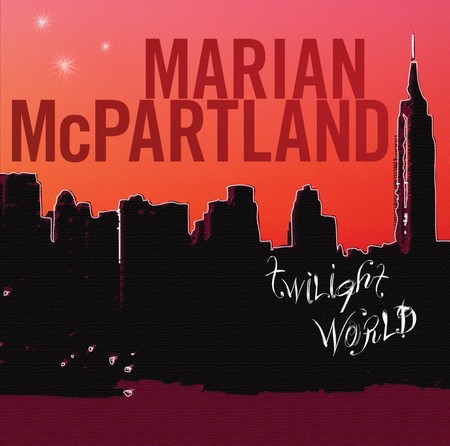 Marian McPartland, Twilight World, [Concord]. Absolutely one of my favorite go-to recordings by legendary pianist, Marian McPartland. "Twilight World" features warm, tender melodies performed with an engaging musical style and approach. It includes some nice standards and other familiar tunes with solid arrangements highlighting McPartland's easygoing finger work on the keyboards. This recording is all about the music. The sound catches you right from the very beginning and carries you through to the very end. Very easy to put this disc on repeat. – Bill Wells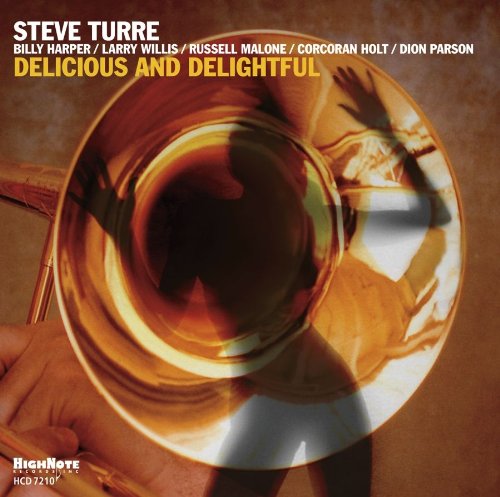 Steve Turre, Delicious and Delightful, [HighNote]. Turre's talent alone can carry a full recording, and with this very engaging disc, featuring his superb trombone and shells, it's a winner. Additionally, Turre enlists the wondrous flavor of various other talented artists, including Larry Willis on piano, Billy Harper on tenor sax, Russell Malone on guitar, and several others to support the full sound with bass, drums and other instruments. In typical Turre style, he comes at you straight from jump street on the very first tune. "Delicious and Delightful," is an excellent mix of styles and tunes and totally engaging music. Turre creates a nice level of energy throughout and the music is accessible and solid all the way through. Additionally, each selection has its own signature but never strays too far away from Turre's main mode of playing, so just be prepared to be entertained when listening to this gem. It is truly delicious and most certainly delightful. – Bill Wells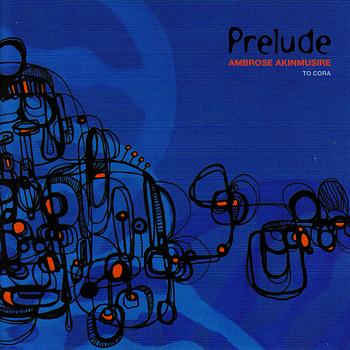 Ambrose Akinmusire, Prelude For Cora, [Fresh Sounds Records]. A girlfriend of mine turned me on to this gem. Thank you Aura. I found the 1st track, "Dreams of the Manbahsniese," to be hauntingly surprising and satisfying! I didn't expect to hear such well-seasoned musicians. All it took was for me to do a little research and I found out that Ambrose Akinmusire has been a well-respected sideman for some of the best. He has also won two major trumpet competitions (the Carmine Caruso and the Thelonius Monk) which is no small achievement.

On "Prelude to Cora," Akinmusire has gotten together with some familiar counterparts: Aaron Parks, Walter Smith III, Joe Sanders, Justin Brown and Chris Dingman. I fell in love with the beautiful, "Humsong" (Skidrow Anthem). This is truly a stunning piece with such great interplay between these musicians that I found myself spellbound. "Ruby" was another track from the CD that peeked my interest as well. This is one of those CDs that is just easy, breezy and thought provoking. You won't be disappointed. – Carlos Sanchez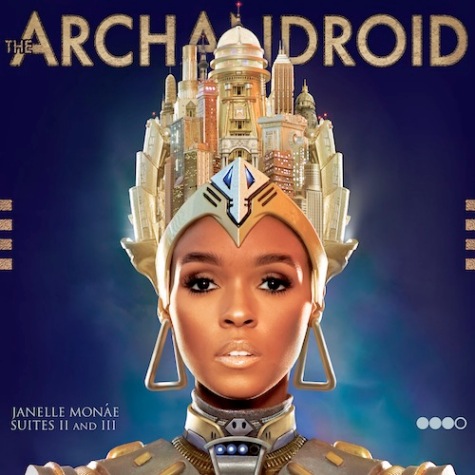 Jenelle Monàe, The Archandroid - Suites II & III, [Atlantic]. I just love it when you're unable to categorize an artist such as Jenelle Monàe who hails from Kansas City, Missouri. I've seen this young lady on numerous TV specials performing up-tempo goodies for what I thought was her generation. I went onto Amazon and gave this CD a listen and boy was I surprised to find two of the most inventive songs which just left me gasping. Jenelle Monàe has won me over with her command of her vocal instrument, especially on track 17, "Say You'll Go," and track 18, "BaBopByeYa".

The production of "BaBopByeYa" is top notch and reminiscent of an old movie soundtrack with a twist of Jazz, Tango, Bebop and Rap. It's melodramatic at its roots and never boring. "Say You'll Go," is smooth and intimate. You'll want to tell anyone who's talking while this is playing to be quiet until the song is over. It's so delicately done with sixties infusions of pop and jazz that leaves you not wanting to miss a note. I know, I really sound like I loved this one… because I did. I believe that you'll be pleasantly surprised as well. – Carlos Sanchez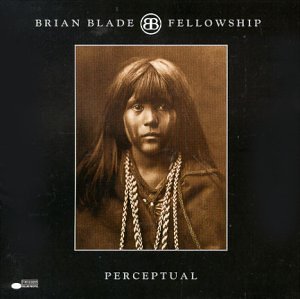 Brian Blade, Fellowship, [Blue Note]. This 1998 Blue Note release has sparked me to write something about Brian Blade albeit 14 years later. The thing that I love about good music is that it's simply timeless. I can go back as far as the beginning of recorded music and summon up the spirits of artists; past and present. It's ok that I'm just discovering some of these musicians.

I know that one has to be true to one's self, and totally committed to one's craft in order to achieve the international respect that an artist like Brian Blade commands. Just listen to the opening track, "Red River Revel," from the Fellowship CD and it's easy to see why he has been such a sought after drummer. – Carlos Sanchez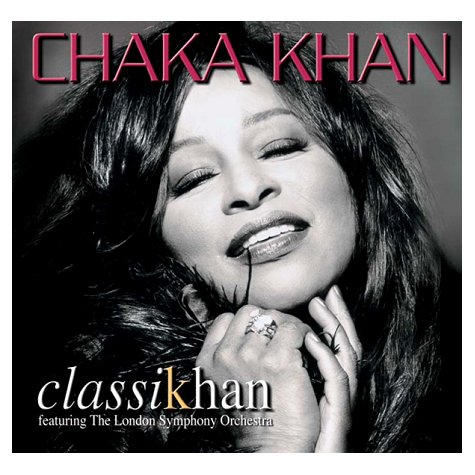 Chaka Khan, Classikhan - Feat. The London Symphony Orchestra, [Music World].
For those who know about Chaka Khan, she has stirred quite a pot of musical flavors during her more than 35 years as a singer and writer. Her funk and R&B offerings are legendary to say the least. As lead singer for the group, Rufus, she garnered nothing but respect from the musical community.

The Classikhan CD will leave you breathless as Chaka embraces a more dynamic and dramatic side of herself. She is backed by a jazz combo that includes Joe Sample (piano) and Sheila E (Percussion) as well as the London Symphony Orchestra. I must say that considering the selection of material on the CD, which includes selections such as: "Hey Big Spender," "Best Is Yet To Come," "Is That All There Is," "Round Midnight" and "To Sir With Love." What she does to "Goldfinger" is simply phenomenal and helps you to really appreciate her with the Orchestra, as it adds stark intensity, depth and dimension to every piece. Classikhan is definitely a Classic beyond compare. – Carlos Sanchez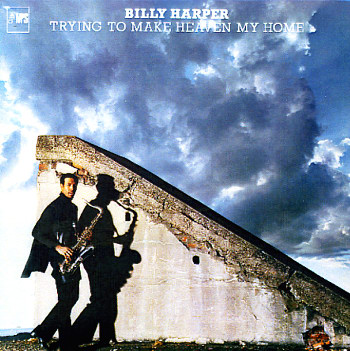 Billy Harper, Trying to Make Heaven My Home [MPS Records] Recorded in Stuggart, Germany in 1979, and released only on LP this is BOTH a rare find and a rare musical gem (you can digitally download it on Amazon). This LP features the great Billy Harper on tenor saxophone, Everett Hollins on trumpet, Wayne Dockery on bass, Malcolm Pinson on drums and Armen Donelian on piano. Here's a tenor saxophonist who got my vote years ago as the next best thing to John Coltrane when it comes to style and ferocity. The title song, Trying to Make Heaven My Home, written and arranged Harper, stretches over 18 minutes in length aided by an intense 5-minute intro. This serves as the perfect lead-in for Harper to express his God-given creativity and funeral-styled tempo. Of course, Billy Harper reaches places very few tenors can. Like 'Trane, he's got a rhythmic grace coupled with a melodic style that sends this piece soaring. On the other hand, Billy Harper is an enigma wrapped in up in a riddle. He writes nearly all of his music and is very highly respected in that regard, yet when it comes to recording, Harper appears more at ease as a studio sideman these days (to date he's released only 11 CDs since his first Capra Black, back in 1973. Coltrane's output was encyclopedic: In a single decade blessed us with some of the most revered music in jazz history). Harper's long awaited CD, Blueprints of Jazz Vol II, hit the airwaves back in 2009 - nearly ten years after his last release - proved hugely disappointing. Ironically, Harper's music is more valuable among collectors because there are so few available. Trying to Make Heaven My Home has to be among the most valuable. - Clement Perry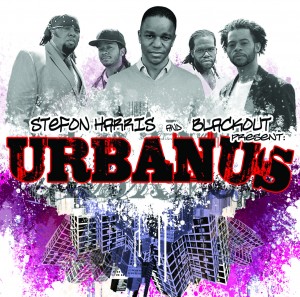 Stefon Harris and Blackout, Urbanus. If you too are a fan of the new and spirited style of young jazz musicians, like Christian Scott, Robert Glasper, Javon Jackson and vocalist extraordinaire Gregory Porter, just to name few, making their way onto the big stage, then vibraphonist Stefon Harris should also be on your playlist. Urbanus, his sophomore project with Blackout: the name of his hip stepping bandmates which include Casey Benjamin on alto and vocoder, Marc Carey on piano (another stellar musician), Ben Williams on drums and Terreon Gully on drums. What I so like in Harris and Blackout is their funky, syncopated and risky style that sometimes borders closer to the Don Cherry school of free jazz without crossing over entirely. The Urbanus disc is seven tracks long of musical satisfaction that provides surprisingly fulfilling treats from the first to the last track (which I find increasingly harder to say these days). - Clement Perry