KingSound KS-H3 Headphones & M-20 Amp/Energizer
Fit for a King!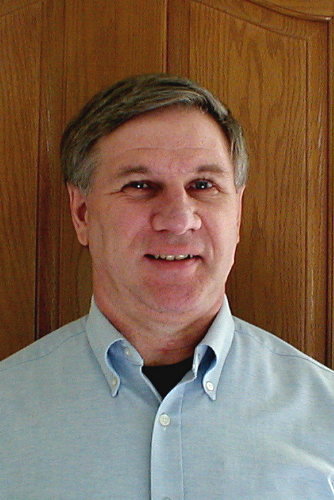 King's Audio Limited is a Hong Kong based high-end company that was founded in 2002 and is now well respected by audiophiles and reviewers for their excellent lineup of fine electrostatic loudspeakers. Their KingSound products are currently being distributed in Australia, Canada, China, Italy, UK, and the USA.
I first auditioned the KingSound electrostatic speakers at the 2005 CES in Las Vegas and I remember being quite impressed by their coherency and musicality, and by their quality fit and finish. I have always been a fan of the Stax electrostatic ear speakers and have owned a few different models of Stax headphones over the years. In recent times, the Stax have gotten fairly pricey for the average audiophile on a budget and so I was elated to discover that KingSound had introduced a couple of reasonably priced models of electrostatic headphones and headphone amplifiers.
I was fortunate enough to procure their top-of-the-line KS-H3 headphones and their companion M-20 tube amplifier/energizer. The M-20 is an output transformerless (OTL) design, which is ideal for driving the high-impedance electrostatic drivers without any output transformers in the signal path to limit bandwidth or otherwise degrade the purity of the sound.
The M-20 is very large for a headphone amplifier (about 4.5"W x6"H x15D) and contains a total of 7 vacuum tubes. This includes two 12 AX7, one 6V6, and four 6P15 output tubes. The maximum rated output is 2x160Vrms (10.5 watts/channel) and the H3 headphone's maximum rated output is 116 dB—VERY LOUD… especially in such close proximity to one's ears! The Frequency response of the H3 headphones is stated as 6Hz to 46kHz and we humans cannot hear down to 6Hz or out to 46kHz even if our lives depended on it.
A couple of years ago I reviewed the HiFiMAN HE-400 and HE-500 headphones and I still use them as my reference headphones. One thing I noticed right off the bat is that the KS-H3 headphones are much lighter than the HiFiMan headphones and not nearly as weighty or clunky on one's head. The H3's are quite comfy and automatically adjust to one's head size, but how do they stack up in sound quality? We will see.
Set up

I put together a relatively simple system to test the KingSound H3 headphones and M-20 amplifier. My Lenovo laptop with J River Media Jukebox fed my WAV and higher resolution FLAC music files into the NuForce Icon HD USB DAC. The Icon HD's analog outputs fed the King Sound M-20 amp, and both the NuForce Icon HD and the KS M-20 amp were plugged into the Monarchy Audio P-100 AC regenerator to assure pure & stable power delivery.
I used a stock AC power cord for the M-20 and the interconnects were the SignalCable Analog Two's, which I favor for their midrange performance and general neutrality. So this was not the most expensive setup to be sure, but it definitely delivered the musical goods!
The Total Package
Okay, so you are probably wondering what the KingSound H3 headphones can do when driven by the excellent M-20 OTL tube amp that other headphones can't and don't do. And I have the answers for you.
In my opinion, the KingSound H3/M-20 combo sounds more finely nuanced and more tonally correct than just about any other speakers or headphones in my considerable experience. From the low bass through the midrange and highs the octave to octave cohesiveness of the sound is exemplary. By that I mean the listener is not aware of any discontinuities when the instruments move from the bass on up through the highest treble. This is likely due to the superior control of the full-range electrostatic drivers. And although I found the HiFiMAN HE-500 headphones to be very coherent sounding devices, I have to give the nod to the KingSound H3's for performing even more cohesively across the entire audio bandwidth.
In the midrange, one can hear a wealth of detail and fine nuances on familiar recordings that may have gone unrealized on other speakers or headphones. And I believe the reason such details pop into focus is because these headphones are extremely clean sounding and don't seem to exhibit ringing and overshoot at certain frequencies the way other headphones do. And by not adding the overshoot, ringing, and other colorations to the sound, details that were formerly masked can now be clearly discerned. For example on Hugh Laurie's rendition of "Kiss of Fire" from the album Didn't It Rain (Warner Bros. 535893-2) there is a lyric passage where Hugh Laurie and female vocalist Gaby Moreno are singing the English and Spanish lyrics at the same time, and the KingSound H3 & M-20 combo does a great job of letting you follow and understand the words of both singers (as long as one's brain is up to it).
And the treble is just wonderful with instruments like cymbals and triangles sounding as tonally natural as the instruments themselves. I witnessed this on Engelbert Humperdinck's Witches' Ride, from the album Witches' Brew (RCA LSC-2225) where the triangle rings out with lifelike purity and authenticity. I must say that classical symphonic music is very well served by this KingSound headphone system. The instruments sound very true-to-life and maintain their individual identities even when many are playing together at once. The blaring trombones and enchanting woodwinds were very emotive and credible indeed.
I also listened to a high-resolution recording made by VMPS that contains a live recording of a drum kit being worked over and then a separate track with a loud cymbal crash that sounds, for lack of a better word, "exact." The H3's preserved the energy of the performance, the tonality of the different types of drums, and the sound of the cymbal being struck hard followed by the metallic high-frequency shimmer. In addition, on Lindsey Stirling's "Moon Trance," from her self-titled album (LS 6892157540) the ring of the shovel blade striking the earth in the graveyard where the zombies "live" was quite convincing—chilling, actually.
I would be remiss if I didn't mention that the bass of the KingSound headphone system is taut, tonally spot on, and is delivered in the correct proportions and not overblown for the sake of being overblown as many headphones can be. And the H3's definitely go deep when it is called for by the recording. I give them an A+ for their masterful bass performance.
During my evaluation, although I found the KingSound H3 to be quite satisfying when reproducing music at lower volume levels, I kept turning the volume up during my sessions because these headphones are oh-so musical and non fatiguing. The volume control on the M-20 amp is continuous and seems to have a finer range of adjustment than other volume controls that exhibit larger volume increments with less rotation of the control. To me, this is a good design feature especially in view of the wide variation in playback levels for different albums and recordings.
Caveats
There's really not a lot to complain about regarding the sound of the H3 headphones paired with the M-20 OTL amplifier. The imaging, frequency balance and frequency extension are all first-rate. And the soundstage is very wide and creates the illusion of depth as well. It is almost speaker-like in the way it images. The only thing I can question at all is its macro-dynamic envelope, which seemed a bit polite although this may be related to the fact that the H3's are not strident or harsh. They are easy on the ears, almost begging the listener to keep turning them up. The transient attack seems very potent on rabid guitar attacks, clapping, finger snaps and percussion so I'm not sure of why this would be. But if it is a shortcoming, I consider it quite minor.
Other than that it would be nice if King's Audio had provided a second headphone output on the M-20 amplifier/energizer.
Conclusion
In my view, the combination of the KS-H3 headphones and the M-20 OTL tube amplifier/energizer bring a new level of transparency and musical enjoyment to headphone listening. They are highly resolving, superbly balanced and wonderfully musical devices that will provide years of blissful music listening and gratification to those who are fortunate enough to own them.
Once you hear this fine headphone system with your own ears you may break out in song as the talented music artist Sade did when she sang "touching the very part of me, it's making my soul sing, I'm crying out for more—your love is King."
As it happens, my love too, is King, and the KingSound H3 and M-20 tube amp combo is now my new reference headphone system by which I will judge all others. "Touching the very part of me, it's making my soul sing…"
KingSound Prices (USD)
KS-H3 Headphone & M-20 tube amplifier: $2,150 USD
KS-H3 Headphone & M-10 solid-state amplifier (not evaluated): $1,250 USD
Manufacturer
King's Audio Ltd.
25B Capital Trade Centre
62 Tsun Yip Street
Kwun Tong, Kowloon
Hong Kong

Tel: +852-2345 2323
Fax: +852-2345 8788
E-mail: kingsaudio@kingsaudio.com.hk
US Distributor
Performance Devices
406 Amapola Ave., Ste. 110
Torrance, CA 90501-6229
USA

Tel: +1-310-2125216
E-mail: roger@performance-devices.com
For more information on features and specifications
Web: http://www.kingsaudio.com.hk/
Comments: