A Night with Rachelle Ferrell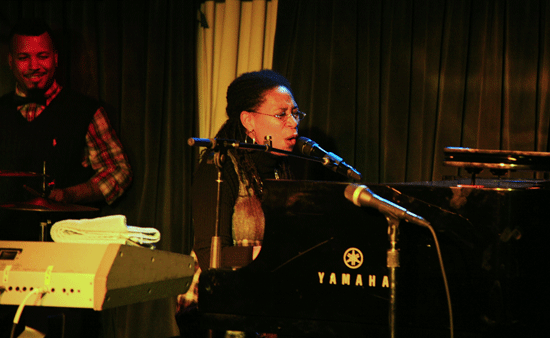 The first time I heard of Rachelle Ferrell was at the home of my dear friend Clement Perry. CP, as I call him has a wonderful high-end stereo system in that you don't pay any attention to it at all (after adjusting to all that it is). The way it translates the music is something I've never experienced before. When I first heard her sing, through this system, I was immediately impressed by the sheer magic in her voice. Her range and styling brought me to tears, and CP's system brought her to life. It was as if she was in the same room with us, and singing only to us!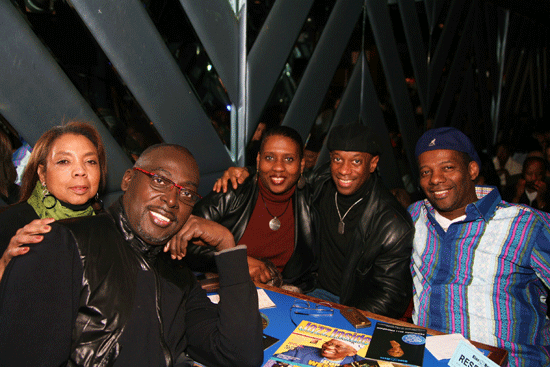 When I heard from Stereo Times' contributor and music maestro Carlos Sanchez that Rachelle Ferrell was appearing at the world famous Blue Note Jazz Club located in Manhattan, NY, I jumped at the chance of hearing her in person! So, in honor of the birthdays of Carlos and CP's cousin Paul Dallas, our group, including Monique and Clement Perry, Ramik Roberts and Celena Edwards, headed over to the Blue Note last Sunday.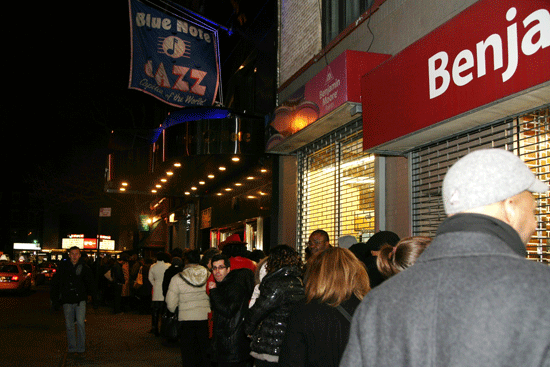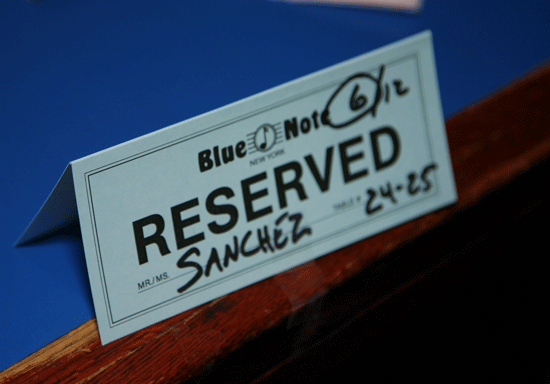 The live material permits listeners, particularly those who have never heard Rochelle live, to witness her simply extraordinary live performances. When we got there the line was about a block long – it was wonderful to see so many people coming out to see this wonderful performer. Carlos had reserved a table, and we made our way in to a terrific location not far from the stage. I was so excited, knowing that I was in for a night of fantastic music by this accomplished performer.
It was the last performance of her four-day gig at The Blue Note, and Rachelle wanted to leave with a bang! We could feel the excitement and the anticipation of her show running high and deep in the room. With all the crowd chatting about Rochelle's show and some of her music choices, you could feel the jubilation in this storied night club growing.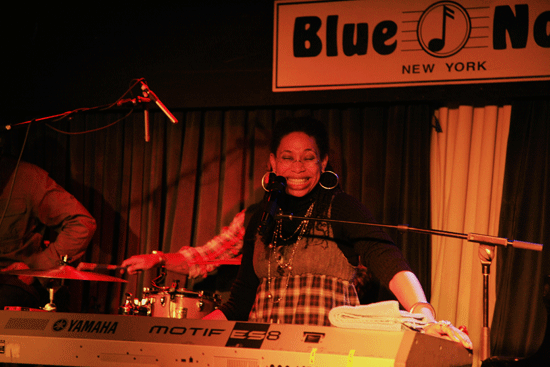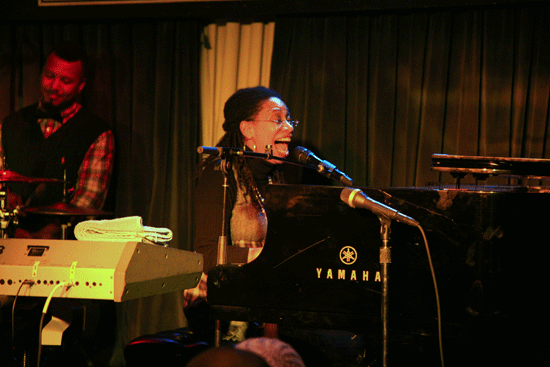 Finally introduced, the crowd went wild as she walked to the stage - Rachelle Ferrell's fans know how to show their love. The band played in their funky groove as she made her way down the stairs, through the screaming crowd, and onto the stage. Rachelle came out rocking, taking it to a high energy level that we all understood. Caught up in the rapture of the love from her fans and the audience, as a prelude to her scheduled set, Rachelle opened with an eight-or-ten minute impromptu demonstration of her talents, including her famous scatting, that had us clapping and cheering and on our feet!. We all looked at each other and said - wow, what a way to start off - incredible!

She sang such classics from her CD collection such as My Funny Valentine, I Can Explain, Sista, Autumn Leaves, Till You Come back to Me, and so many of her other great hits. She then delighted her fans with the news of her upcoming CD which will be coming out sometime this year, and she sang few bars from it. What exciting news this was for her fans. I will be looking forward to her new CD, and I'll jump at the chance to review it for Stereo Times.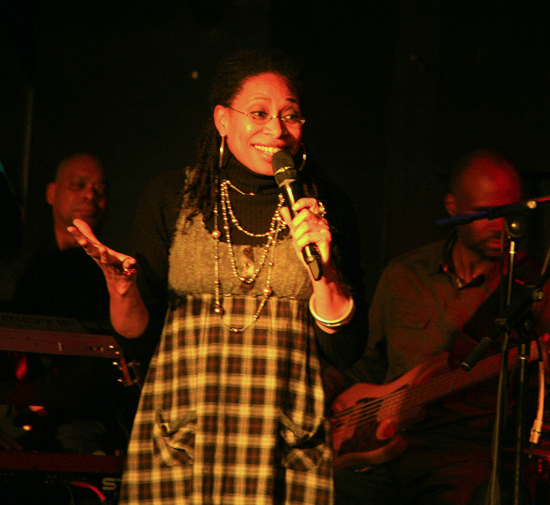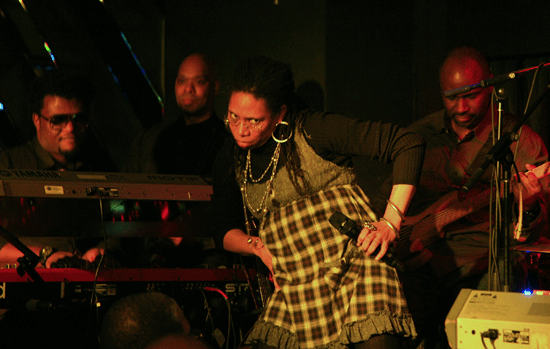 All I kept thinking was What talent! What an astonishing voice! She appeared so comfortable on stage and with the audience. She demonstrated a sort of playful and humorous manner on stage and she constantly interacted with the audience and even had someone come up on stage and sing along with her.
Unquestionably one of the most dynamic talents in contemporary Pop and Jazz music, very few vocal artists in the industry have Rochelle's potent combination of range, phrasing, and musicality. She has earned a reputation for her multi-octave range, which also includes the ability to reach the whistle register. Rachelle Ferrell sings so effortlessly, and when she scats the audiences cheers - she gets such a rise out of the crowed. When she hit those high notes the audience was on their feet as she displayed the triple-octave screech that has made her such an extraordinary live performer. With her voice she can make your heart stop, and then beat again. And when her tiny-framed body moved so lightly across the stage, and when she dances in her own way, it was endearing to witness.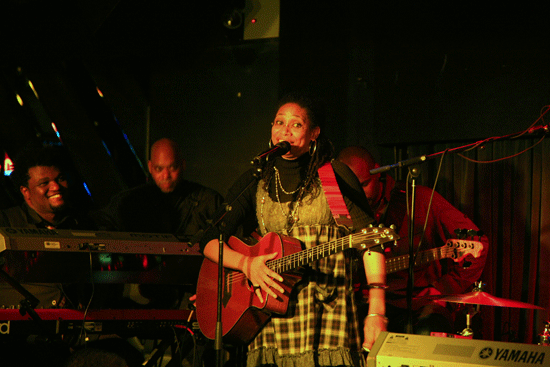 This multi-talented performer is also an accomplished pianist and violinist, and she also plays the guitar, which she had only recently learned to do. I was mesmerized from the moment she hit the stage - what a consummate performer. There are not many like her, and I was thoroughly entertained for the entire performance which lasted nearly two-hours. Each and every song Rachelle sang had an hypnotic effect on the crowd and believe me, we had a birds eye view. I can't wait to see her perform again.
The show was absolutely fabulous. Rachelle Ferrell was positively unforgettable!! What talent, what an amazing voice. When a women of this caliber sings, you instantly recognize you're sitting before someone with a rare gift who I believe is destined for greatness. Although Rochelle has captured the jazz public's attention as a vocalist, she also enjoys composing and writing songs. This affords her the opportunity to present songs from the inside out: to express their essence. The songwriter in her translates emotion into words; the singer in her expresses the song in the spirit in which it was written. The singer's job is to translate the words back into emotion. Rochelle Ferrell embodies all of this.

Her amazing band that featured Morris Pleasure on keyboards, Dwayne Smith on bass, Billy Odum on guitar, and Rick Jordan on drums kept her fans enthralled. As Rochelle began to take requests from the audience, the band kept up with her with their funky groove, for which they are so well known. Her band never missed a beat – hats off to the band!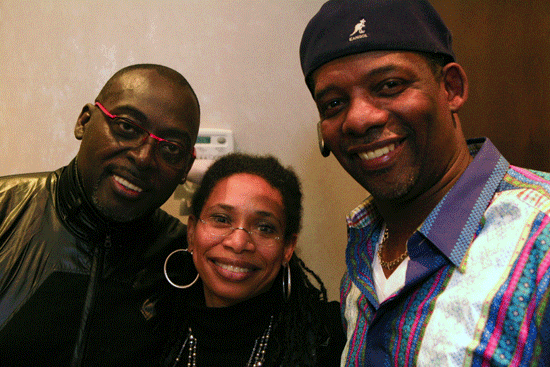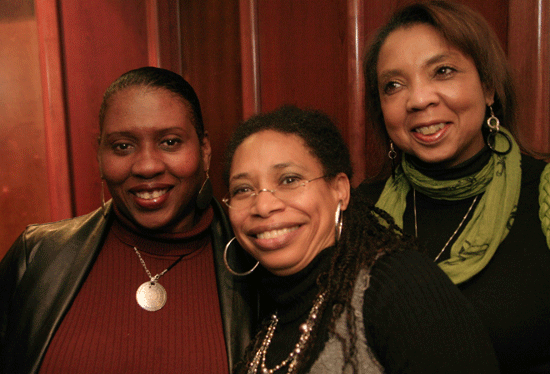 After her show our group got permission to go upstairs to Rachelle's dressing room. When she emerged, she hugged us and shook our hands and took pictures with us. As a writer for Stereo Times, I had the great pleasure of being there and meeting Ms. Ferrell. I will never forget the magic of that evening.
This is an artist you need to know about, and if do not know who she is, you simply must look her up. Rochelle Ferrell is one performer that I would recommend for you to see and hear. So when she comes to your town or city go get tickets. I assure you, you will not be disappointed. This reporter and music lover will be listening to her music with a newfound appreciation. Rachelle Ferrell, You Rocked!

Comments: